AUSTRALIA! Whats up guys!!

Im here in Aspen for the Winter X Games 2013, its more snow than I've ever seen in my life and I'm so stoked to be covering it for Red Bull!

I'll be doing fun interviews with all my Red Bull mates who are competing across all disciplines including- snowmobile freestyle, snowboard street, ski pipe and many more…

Arrived yesterday and its damn cold! But it's an amazing looking venue and Red Bull have already taken out GOLD with my buddy Levi Lavallee......... have a quick look at the interview here…

I'm off to check it out, stay tuned 'cause I've got all the behind the scenes action!

Yewww!

CORBIN HARRIS!!!
DAY TWO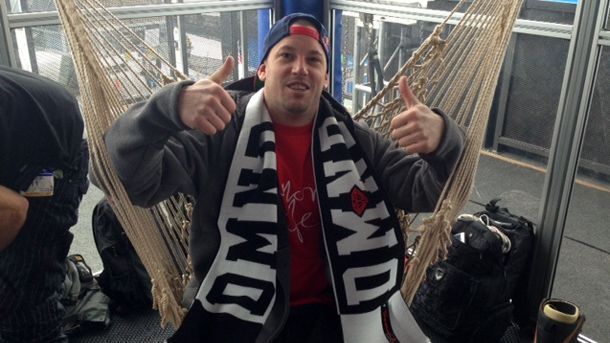 My homeboy Brandon B (Biebel) in the house! You might have seen him in the movie #prettysweet skate with the Girl team. Now it's his first time to snowboard… EVER!





My producer Beth hanging tough in town.





Pretty epic view from the studio…





This little guy, mark McMorris just won snowboard slope style! Reckon he's stoked?





I love my job!


DAY ONE


My main man Louie V, looking real confident the day before X Games Aspen kicks off. Just handling a little paper work…





This is the Red Bull Hub! We will be doing interviews soon as they get off the mountain And onto the net for you guys Every day of WXG. Athletes will do signings and hang downstairs. Upstairs is a full gym, massages and all the Red Bull team needs to bring home those medals! Sickkkkkkkk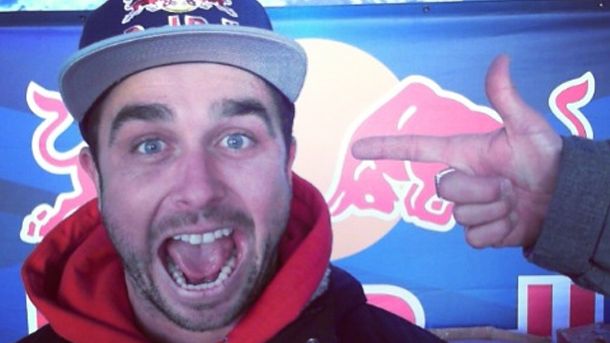 At the photo booth doing a text book Corbin head! #idiot





Side view of the epic Red Bull Hub! X Games ready!!!! Wooooohooo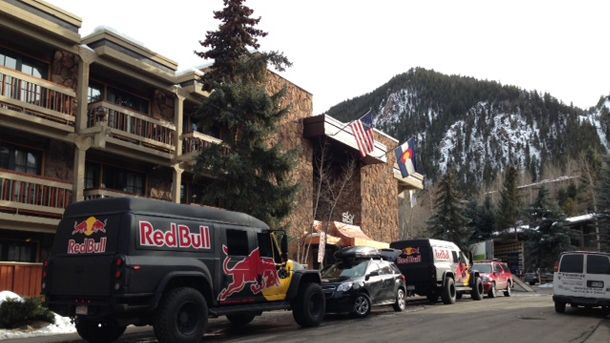 Sky Hotel Aspen where the Red Bull X Games Opening Party is tonight!